Welcome at Rijnmond Stamp Auctions

Rijnmond stamp Auctions is the largest of all small Dutch stamp auctions.

Anyway, this is how a lot of our customers perceive us.
Our first auction was held late 1986. Our early customers will remember our venue at the Provenierssingel 52 in Rotterdam. We have since relocated to the center of Rotterdam, at the Westewagenstraat 60. We are fortunate to have a parking garage (WTC) at very close hand.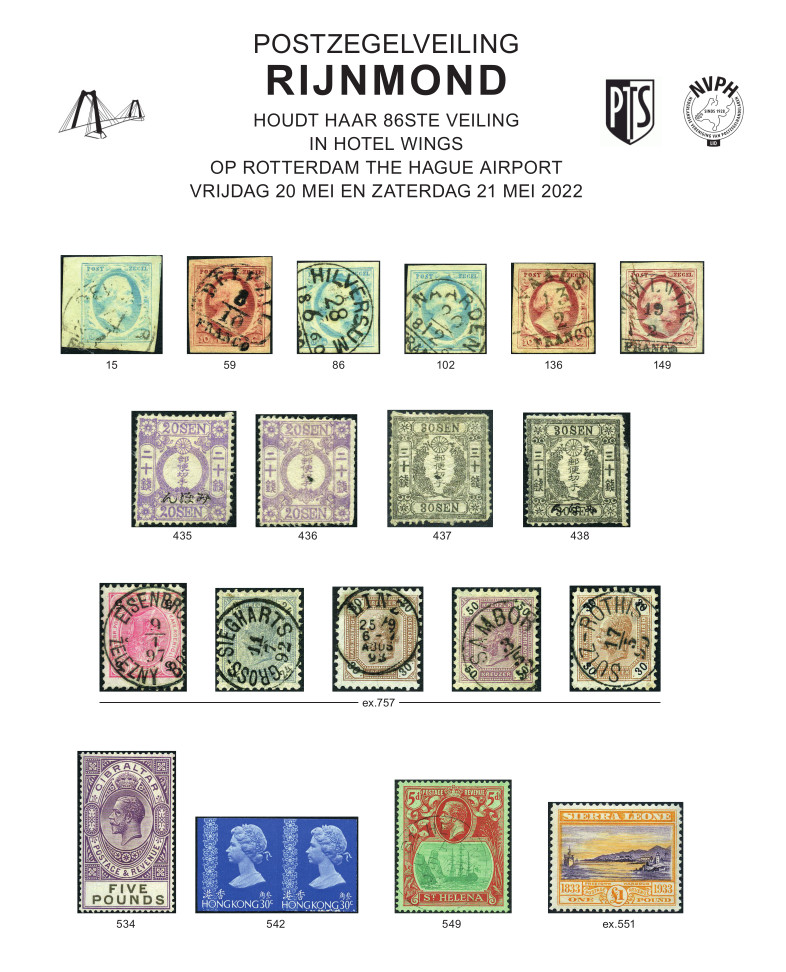 Here you will find the short declaration for used terms and signs.
For the full set of our Terms and Conditions, please consult our printed catalogue. A condensed version follows here.
Read more...